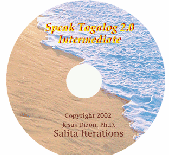 Speak Tagalog Intermediate assumes knowledge of the Basic tutorial.
Topics include grammar review, pattern sentences, drills, dialogues, and a dictionary.
Pattern sentences include sentence modification and expansion for more complex sentence formations.
Drills reinforce the pattern sentences. Dialogues include conversations in various domestic situations.
The dictionary is an English to Tagalog word translator.
$60